In the heart of Trentino Region, Altopiano di Piné plateau and Cembra Valley are located between Adige Valley and Fiemme Valley, and are surrounded by luxurious woods, lakes and terraced vineyards. All of our six lakes are suitable for swimming; at Lake Serraia, Lake Piazze (on Altopiano di Piné plateau)  and Lago Santo Lake in Cembra Valley you can spend a relaxing day and practise water sports. In the surroundings of the lakes you can also take a walk in the woods – or a ride with your bike or your horse – along several kid-friendly trails.
The several villages of Cembra Valley are surrounded by a spectacular landscape of hills and terraces with colours that change in every season. Wine is surely the strong point of this area: hills run through the valley, surrounding the villages of Giovo, Verla, Lisignago, Cembra and Faver. Everything here, from the well-kept terraces to the heroic vineyards, is a hymn to vine sung by the men and women which inhabit this area, often young winemakers, small producers, farmers, members of cooperatives and associations.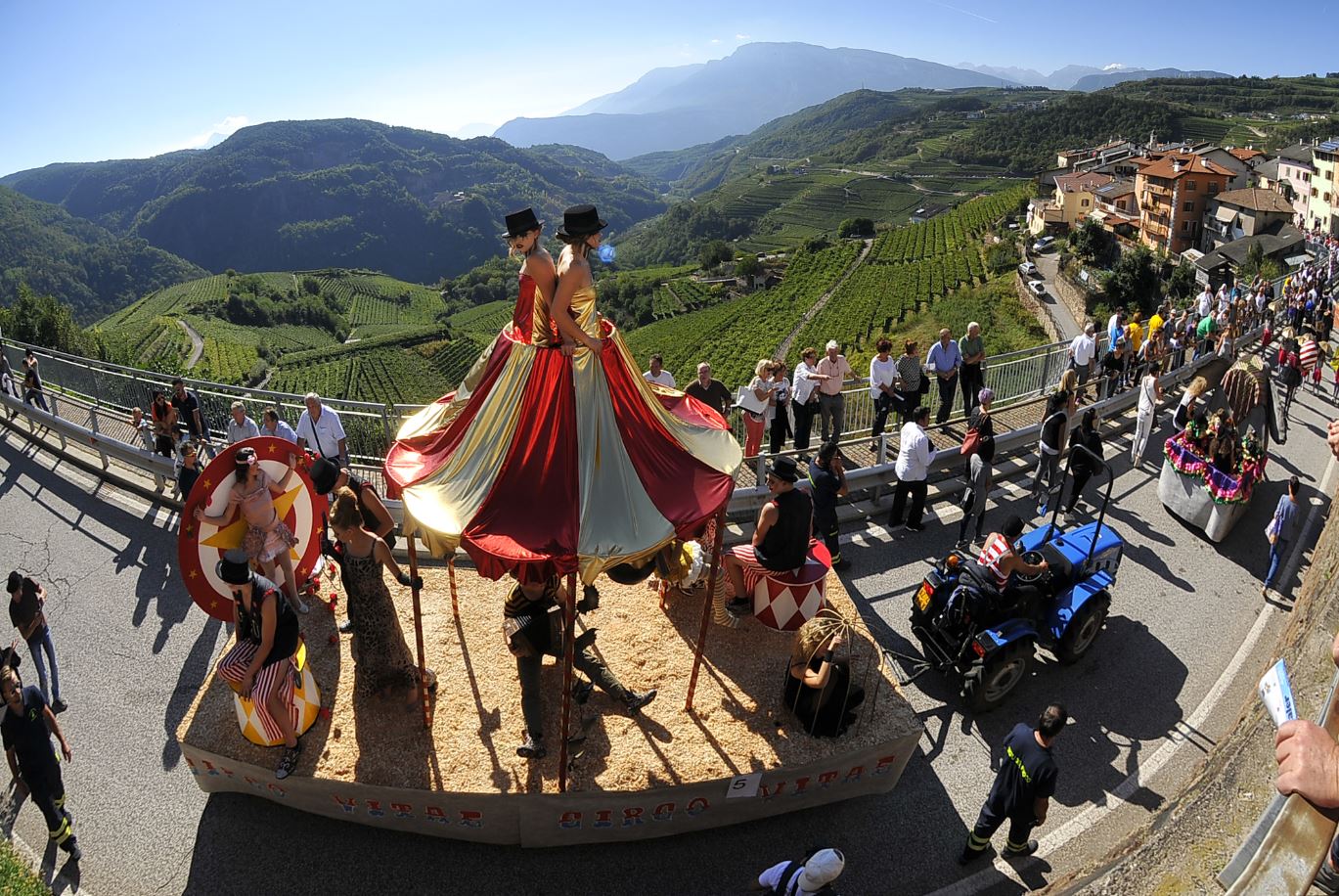 The Grape Festival takes place every September in the village of Cembra; in this three-day event the community is happy to welcome the numerous tourists coming here to celebrate the end of harvest season and the grape harvest, and to admire the typical colours of autumn painting the terraced vineyards, surrounded by almost 800 km of dry stone walls (recently declared Italian historical rural landscapes).
During the month of July Cembra hosts the International Festival dedicated to a particular white mountain wine, Müller Thurgau. This is a perfect event not only for wine lovers, but also for those who want to discover this enchanted area.
Another wonder of this valley which attracts researchers and enthusiasts coming from all around the world are the Segonzano Pyramids, natural sand columns which reach a height of 20 metres topped by a porphyry boulder; these rock formations are the remains of a moraine deposit dating back to the last ice age.
During winter in Cembra Valley are practised winter sports such as ice skating at the Ice Rink in Miola di Piné, and curling at Palacurling in Cembra. During Christmas time Miola hosts the event Il Paés dei Presepi: Christmas cribs decorate every house and every cellar, and children can take part in a treasure hunt.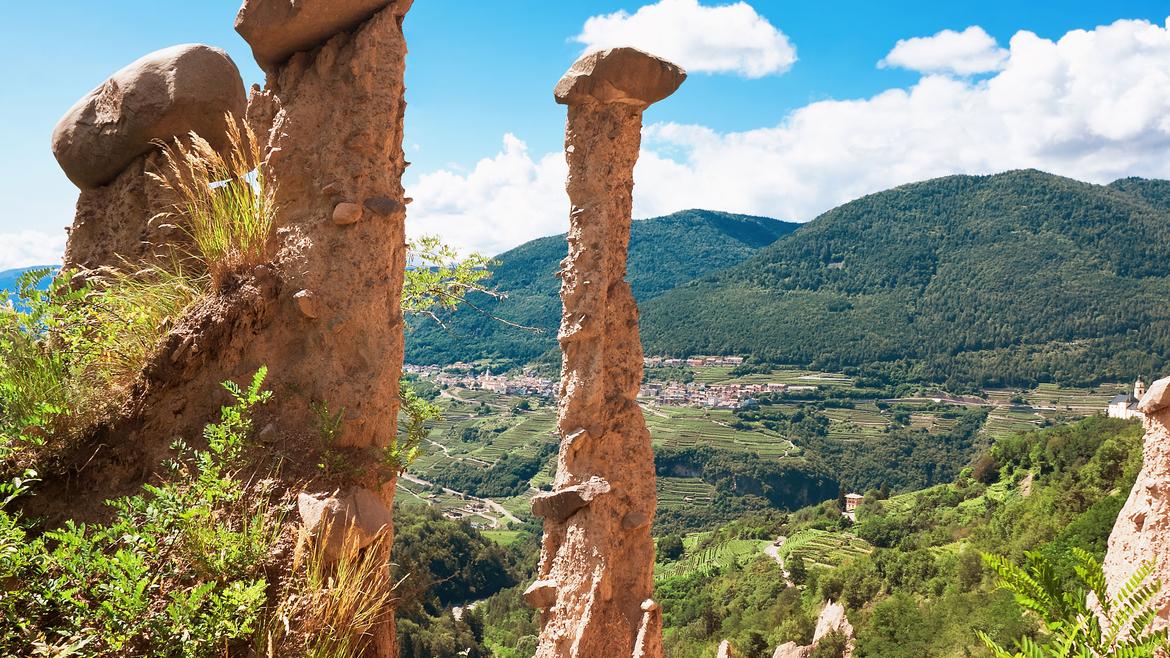 Cembra Valley still retains the charm of an "undiscovered land":
to this day here local and organic cheeses, cold cuts, honey, grapes and
berries are produced in line with tradition; these products are also the
main ingredients of a well-known gastronomy. Even the trout and brook trout
in our dishes convey the alpine taste.
Cembra Valley is renowned also for the production of high quality wines and grappa varieties:  Müller Thurgau white wine, whose aroma is exalted by its growth on slopes exposed to wide temperature fluctuations, Pinot Nero red wine, Teroldego red wine, Lagrein red wine and the classical Chardonnay white wine. Another renowned drinking product is "la Rachele", which was the code name for grappa during Prohibition and which is still in use in the various local dialects.
You can find all of these product (including wines by Cantina Lavis and other winemakers) at our shop: here you can have a taste or buy a souvenir from our area, or even find a tasty and original idea for a gift.
Our Maso hosts wine tastings events, gastronomic workshops and meetings with local producers.